Paintless Hail Repair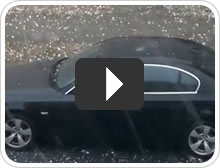 Revered as the foremost leader in Hail Damage Repair DentSquad repairs thousands of vehicles hail damage every year.
With the cream of the crop of certified hail repair technicians serving western Canada, You can rest assured that you are in good hands. Our repair staff works directly with all major vehicle manufactures and insurance companies to insure a smooth and flawless repair.
Virtual Tour